TeamSpeak Discord ServerBridge


Talk and chat across servers!

TS<->DC, TS<->TS, DC<->DC works.

This is 1 bot, you need 2 bots to create one complete bridge!

A bot client will join your server and joins into a set channel. All voice and channel text chat data will get bridged, which is send where the bot is joined.
With 2 bots, one connected to a teamspeak server and one connected to a discord server, you can bridge the voice and text chat between both servers!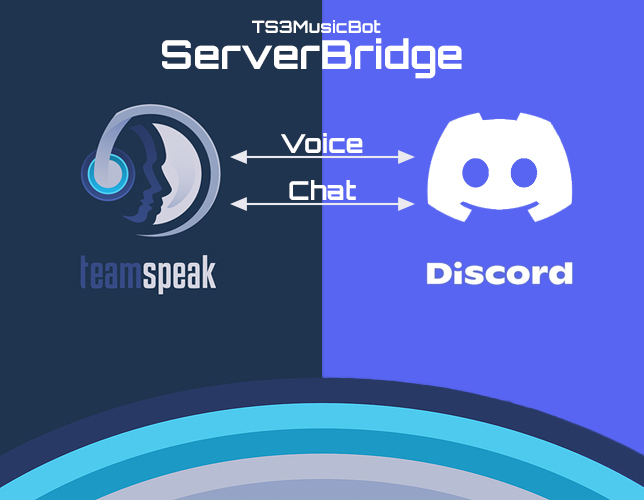 Choose a package:
TeamSpeak/Discord ServerBridge
Duration:

1.50

1 Month(s)

Price:
1.50 €
VAT:
0 € (0 %)
Total price:
1.5 €
By placing your order you agree to our general terms and conditions .